作者:
来源: MW Associates
日期: 2023-02-26
浏览次数:

81

次
MADISON, AL – February 2023 –
STI Electronics, Inc., a full-service organization providing training services, training materials, analytical/failure analysis, prototype development and contract PCB assembly, announces Jon Eaton has been added to the STI Team as Manufacturing Planner.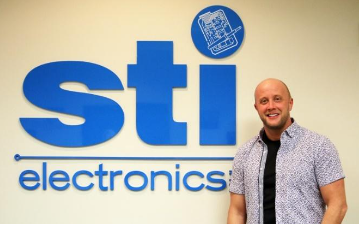 Eaton brings with him 12 years of experience in engineering, logistics and network/cyber security. He will be an asset to the STI Team, using his experience & knowledge for the Engineering Services Division.

https://cutt.ly/T36g0HS
About STI Electronics, Inc.
Since 1982, STI Electronics, Inc. (STI) has been the premier full-service organization for training, consulting, laboratory analysis, prototyping, and contract PCB assembly in the electronics industry. STI also produces a complete line of solder training kits and training support products. For more information, visit https://stiusa.com.