作者:
来源: MW Associates
日期: 2023-05-20
浏览次数:

1758

次
NORTH BILLERICA, Mass., May 2023 — BTU International, Inc., a leading supplier of advanced thermal processing equipment for the electronics manufacturing market, will exhibit at the SMTA Capital Expo & Tech Forum, scheduled to take place Tuesday, May 23, 2023 at the Johns Hopkins Applied Physics Laboratory Kossiakoff Center. Attendees can learn all about BTU's reflow ovens, Profile Tracer and the all-new Aurora platform.
"2023 has already been a big year for product development at BTU," said Bob Bouchard, director of sales and marketing for BTU. "Earlier this year we launched the Profile Tracer and we have just returned from the launch of our new reflow platform, the Aurora, in Germany. I'm looking forward to bringing our customers up to date at the SMTA Expo."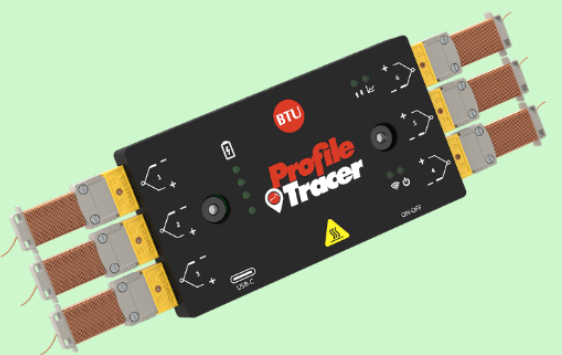 BTU will feature its new, award-winning Profile Tracer, a next-generation thermal profiling tool providing real-time data acquisition for oven optimization by identifying inconsistencies due to temperature variation at both the product level and at the heat source.
With 6, 8, 10, and 12 zone air or nitrogen models, flexible platform configuration and low nitrogen and power consumption, the PYRAMAX family of convection reflow ovens the industry's best value. The BTU team also will discuss its newest development – the Aurora platform. Using the combination of newly integrated process control technologies and innovative Wincon 8 reflow oven control software, Aurora provides the ultimate in thermal process performance.
To learn more visit www.btu.com.
About BTU International
BTU International, a wholly-owned subsidiary of Amtech Group (Nasdaq: ASYS), is a global supplier and technology leader of advanced thermal processing equipment in the electronics manufacturing market. BTU's high-performance reflow ovens are used in the production of SMT printed circuit board assemblies and in semiconductor packaging processes. BTU also specializes in precision controlled, high-temperature belt furnaces for a wide range of custom applications, such as brazing, direct bond copper (DBC), diffusion, sintering and advanced solar cell processing. BTU has operations in North Billerica, Massachusetts, and Shanghai, China, with direct sales and service in the U.S.A., Asia and Europe. Information about BTU International is available at www.btu.com.