作者:
来源: MW Associates
日期: 2023-05-27
浏览次数:

1239

次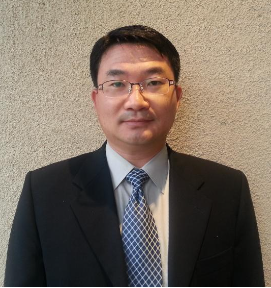 CYPRESS, CALIFORNIA – May 2023 - Hanwha Techwin Automation Americas, formerly Samsung C&T
Automation, is pleased to announce the promotion of Mark Choi to the role of Vice President of
Sales for the United States and Canada, effective May 24th.
In his new position, Mark Choi will lead sales efforts in the U.S. and Canadian markets, driving
business growth, expanding market presence, and strengthening customer relationships. With his
extensive experience in sales and his profound understanding of the industry, Mark is poised to
accelerate Hanwha Techwin Automation Americas' success and deliver exceptional value to
customers.
Mark brings a wealth of experience to his new role, having served in various sales leadership
positions within Hanwha Techwin Automation Americas. He has over twenty-nine years of
experience in the SMT field, formerly serving as the director of engineering for Samsung C&T
Automation, and has a proven track record of delivering exceptional results, cultivating strong
customer relationships, and driving revenue growth. Mark's substantial knowledge of the industry,
combined with his passion for providing innovative automation solutions, will play a pivotal role in
expanding the company's footprint in the U.S. and Canada.
"I am honored to take on this new role as Vice President of Sales for the U.S. and Canada," said
Mark. "I am excited to work closely with our dedicated sales team and valued customers to further
strengthen our market presence. Hanwha Techwin Automation Americas has a strong portfolio of
cutting-edge automation solutions, and I look forward to driving growth and delivering exceptional
value to our customers."

Under Mark's leadership, Hanwha Techwin Automation Americas aims to continue providing
industry-leading automation solutions to meet the evolving needs of manufacturers in the U.S. and
Canadian markets. The company is committed to delivering innovative technologies, exceptional
customer service, and driving operational excellence for its customers.
For more information about Hanwha Techwin, please visit
www.hanwha-pm.com.
About Hanwha Techwin
Hanwha Techwin provides synergized SMT assembly solutions combined with world-class service and support throughout
North America. Solutions include state-of-the-art printing, placement, reflow and board handling technologies to achieve
high quality and price-performance without compromising flexibility and growth path on demand. All systems include
installation, training, warranty, 24/7 technical phone support, next business day onsite support, next business day
shipment of emergency spare parts, and free MMI software upgrades for life on select gear.
Contact:
Jonny Nichols
Vice President of Marketing
Hanwha Techwin Automation Americas, Inc.
6000 Phyllis Drive
Cypress, CA 90630
Ph: 714-373-4200
E-mail: jonny.n@hanwha.com
Web Site: www.hanwha-pm.com