作者:
来源: MW Associates
日期: 2023-08-25
浏览次数:

375

次
Altus Group, a leading distributor of capital equipment in the UK and Ireland, is putting a spotlight on innovative selective soldering systems from INERTEC to enable electronics manufacturers to efficiently and profitably assemble through-hole (THT) components.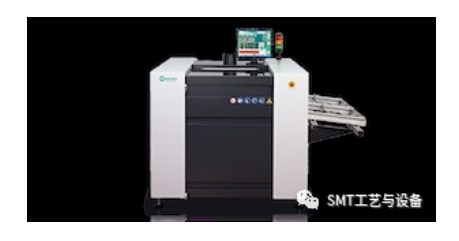 Automated assembly of THT components is a key method of manufacturing electronic devices to place and solder components onto PCBs. However, many companies face challenges in securing skilled labour and efficiently assemble THT parts to fulfil requirements for fluctuating production outputs. Selective soldering is an option that is helping many manufacturers to overcome these obstacles and balance flexibility, throughput, and profitability.
Joe Booth, Altus CEO said: "With the difficulties of conventional automation and the mix of THT parts that manufacturers face today, we believe selective soldering is an ideal technology to automate production while still allowing the flexibility that smaller batch sizes require.
"The range of systems from preeminent supplier, INERTEC Soldering Solutions provide a modular, scalable approach to upgrading soldering processes from manual methods. In particular the INERTEC Cube 460 has garnered much attention from our customers as an optimal selective soldering solution for the needs of today's electronics manufacturers."
Selective soldering delivers 4-6 times the throughput of manual soldering of THT parts over a given period with consistent quality and results. INERTEC Cube 460 is designed for small to medium production batches of THT assemblies and is effective for processing double-sided PCBs with clearance around through-hole components. This reduces tooling requirements compared to robotic soldering. The soldering angle can be programmed between 0 and 7 degrees to optimise the process for different layouts and nozzles. Switching between lead and lead-free solder is also possible within the same system.
INERTEC Cube 460 features a loading shuttle for direct assembly on the system and simplified graphical programming for quick entry into selective soldering. It provides professional capabilities found in larger selective soldering machines including process monitoring, DC servo motors, and offline software support.
Circuit boards up to 460 x 460mm are processed using quick-change, flexible soldering nozzles. The system is designed for simple setup and maintenance with excellent accessibility. Optional features like the setup carriage, electrodynamic pump, quartz preheating, process camera, and fiducial sensor provide advanced functionality to enhance process control and quality.