作者:
来源: MW Associates
日期: 2023-09-07
浏览次数:

377

次
KYZEN Introduces AQUANOX A4618 with Process Control: A New Era in Cleaning Technology at SMTA International
KYZEN, the global leader in innovative environmentally friendly cleaning chemistries, is excited to announce its participation in the upcoming SMTA International Exposition. The exhibition is scheduled to take place Oct. 9-12, 2023 at the Minneapolis Convention center in Minneapolis, MN, where KYZEN will showcase its latest breakthrough cleaning chemistry – AQUANOX A4618 with Process Control in Booth #1501.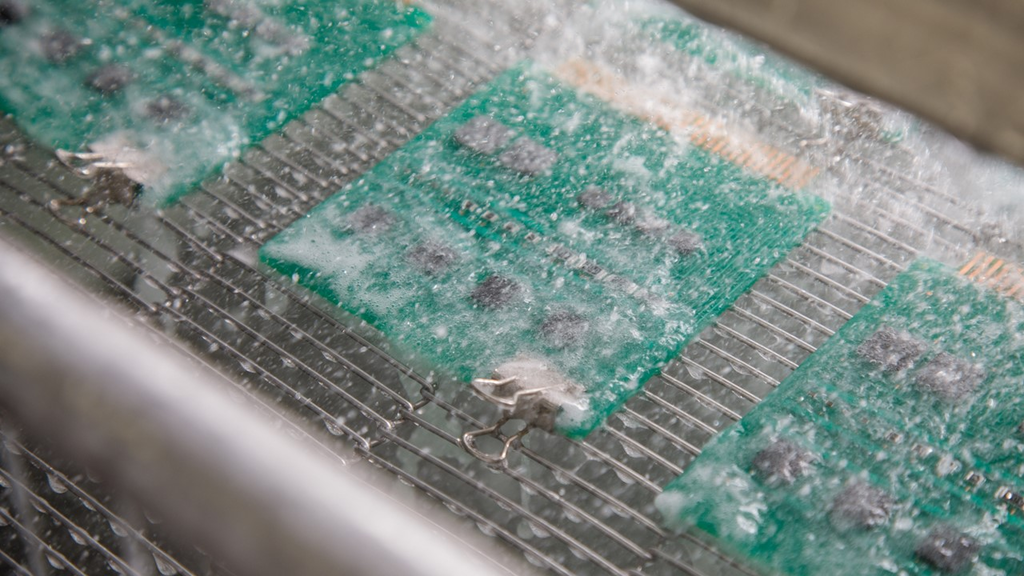 KYZEN will unveil its game-changing cleaning solution, AQUANOX A4618 with Process Control, at SMTA International. A4618 has been meticulously designed to address the challenges of cleaning contemporary lead-free flux residues while achieving immaculate, mirrored solder finishes. This ground-breaking solution offers a host of distinct advantages that elevate its performance in the realm of electronics cleaning:
Efficient Flux Residue Removal: A4618 has been formulated to effectively target various flux types, including no-clean and Pb-free residues. This ensures that manufacturers achieve unparalleled cleanliness and optimized solder performance, resulting in superior end-product quality.
Low Cost of Ownership: AQUANOX A4618 boasts a meticulously calibrated stabilizer package, enabling extended tank life and reducing operational costs. This contributes to a highly cost-effective cleaning solution that enhances overall manufacturing efficiency.
Exceptional Materials Compatibility: Engineered with precision, AQUANOX A4618 is designed to deliver outstanding materials compatibility. This ensures that delicate components and substrates remain uncompromised during the cleaning process, preserving their integrity and performance.
Optimal Performance at Lower Concentrations and Temperatures: A4618's remarkable formulation demonstrates its efficacy at lower concentrations and temperatures. This innovative attribute guarantees efficient cleaning without compromising on the quality of results.
The KYZEN team looks forward to meeting with attendees at SMTA International and introducing them to future of advanced cleaning technology. Engage with industry experts, explore live demonstrations, and discover how AQUANOX A4618 with Process Control can revolutionize your cleaning processes.
For more information about AQUANOX A4618 and KYZEN's comprehensive line of cleaning solutions, please visit www.kyzen.com.